使用者討論:Z135793
出自shoutwiki
Jump to navigation
Jump to search
Supergeeky1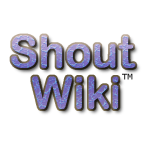 Welcome, Z135793, to ShoutWiki Hub!
[
編輯
]
ShoutWiki is a free, ad-supported wiki hosting service. We offer wiki hosting to individuals, companies, school, universities and communities.
Our staff are very experienced with the MediaWiki software and can help you with any and all problems and questions you may encounter.
Here are some useful links for you:
Please sign your comments on talk pages using four tildes, like this: --~~~~.
If you have any questions, you can always contact ShoutWiki Staff or visit our IRC channel, or ask me on my talk page. —--DARTH SIDIOUS 2 (Contact) 14:37, 1 October 2010 (UTC)
使用首頁圖片
[
編輯
]
how to use logo pic?--Ismlwiki(留言) 2012年6月20日 (三) 10:47 (UTC)
RE: Welcome
[
編輯
]
Thanks for the welcome. --Michaeldsuarez 2010年10月9日 (六) 14:01 (UTC)
字詞轉換系統
[
編輯
]
好像ShoutWiki的字詞轉換系統無法使用,在把wiki註冊成zh時界面就挂掉了,怎麽辦?——虞海 2011年2月9日 (三) 06:56 (UTC)
管理員
[
編輯
]
我可以擔任這裡的管理員嗎?--王大偉 2011年2月28日 (一) 14:06 (UTC)
行政員
[
編輯
]
請問您是中文shoutwiki的行政員嗎?--Cbliu(討論) 2014年10月11日 (六) 09:15 (UTC)
怎样修改网站名称和风格?
[
編輯
]